Social science research and strategic consultancy
0161 408 2047
Research, Monitoring & Evaluation
Case studies
Young people's involvement in politics
Our client wished to conduct a large scale formative and summative evaluation of a Big Lottery Funded project aimed at increasing the understanding of the political system among young people with learning disabilities. With Marilyn Doyle and Michelle Virgo of the Zebra Collective, we designed, implemented and reported a variety of participative methodologies, including peer interviewing, participatory workshops, paired interviewing and textual analysis of the proceedings of the Welsh Assembly. Young people with learning disabilities were supported to conduct interviews with Assembly Members, and the evaluation culminated in workshops conducted with young people with LD, and Assembly Members.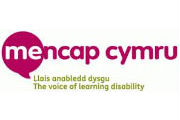 Meeting the needs of an online community
The Swiss Academy for Development wished to conduct an evaluation of a web based internet community (the International Platform for Sport and Development). We designed, implemented and reported an online survey, and also created a CHAID segmentation of users, culminating in recommendations regarding how the website was serving the organisation's strategy.

Developing an Impact Evaluation Toolkit
Laureus Sport for Good Foundation funds 150 Sport for Development organisations globally. They wished to build capacity within their project network by creating a common monitoring and evaluation toolkit. Over a period of two years, OCR, with Alison Woodcock of Royal Holloway University of London, created, piloted and refined a quantitative toolkit for sport for development organisations. The global rollout of this toolkit is now underway.

Mapping the research in Sport for Development
The Comic Relief Sport and Development Research Mapping report is now available here. This report is a sampling of the current research initiatives and approaches to monitoring and evaluation in the sector. Issues identified under the themes of problem identification, knowledge generation and knowledge use are discussed.
Evaluating Fight for Peace International's GAP programme
We conducted an 18 month evaluation of the Fight for Peace capacity building programme for community based organisations delivering its boxing, martial and personal development intervention for young people. We explored impact and possible improvements with organisations in Johannesburg, Nairobi, Jamaica and the UK, in collaboration with local evaluators.