Social science research and strategic consultancy
0161 408 2047
24
Apr
Fight for Peace International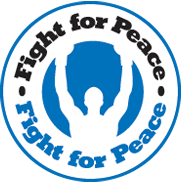 In collaboration with my colleague Catherine Squire from Framework,  I've been commissioned to deliver a Comic Relief funded evaluation of the Fight for Peace International Gap Alumni Programme (GAP) over the next 18 months.
Fight for Peace was founded in Brazil in 2000, using boxing, martial and personal development to encourage young people to move out of gangs and return to employment, education or training.
Fight for Peace International (FFPI) has created GAP  to build the capacity and capability of community based organisations (CBOs) to deliver an adapted version of the FFP model. The programme was launched in 2011, and by 2015 FFP will have implemented its model with 130 CBOs.   We will be evaluating the impact of FFPI's support on organisations in Johannesburg, Nairobi, Jamaica and the UK, in collaboration with local evaluators.