Social science research and strategic consultancy
0161 408 2047
28
Apr
Sakharov Centre for Armenian Human Rights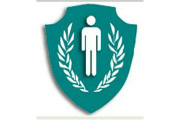 Having now had the opportunity to meet members AD Sakharov Armenian Human Rights Centre team in Berlin, I'm very excited to have booked my flight to head to Yerevan for two weeks at the end of next month.
The Sakharov Centre works to support the building of civil society and the development of democratic institutions in Armenia.
With my colleague Bruce Britton of Framework, and in collaboration with a local consultant, we will be conducting a critical review of SAHRC's work. This will provide the basis for the Centre's strategic plan from 2014-2018.