Social science research and strategic consultancy
0161 408 2047
08
May
Intrac Online M&E course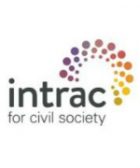 Orla is delighted to have become an INTRAC associate. She is lead trainer on the forthcoming online M&E course.  This marries her skills in monitoring and evaluation, and online facilitation, beautifully, and she's really looking forward to the next course, which starts on June 12th.
This 4 week (part time) course is aimed at participants who are relatively new to M&E.  It aims to develop an understanding of the principles and practice of effective M&E, share examples of M&E approaches and tools appropriate to different types of interventions and contexts, and will help participants to tackle their own M&E challenges.  Click here for a more detailed description.
The 'synchronous' (real time) meetings will run on Blackboard Ultra, and the asynchronous learning forum takes place on Moodle.
Click here to register for this course